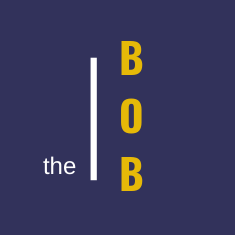 On this episode of The BOB Happy Hour, we once again travel (virtually) down under for a visit with James Henderson of Aych Media in Australia. James shares with us how he is working to Elevate Universal Consciousness, how he built a Podcast Network starting with flagship Hospopreneurs Podcast, and how he turned a Facebook Event into a viral music festival.  We also get our second installment of Aussie Vocabulary Lessons below.  
In this episode:
If you want better answers, start by asking better questions; that starts with asking questions of yourself.   
When a viral opportunity presents itself, have the courage to take a risk; you might be amazed at what you can learn and at the success you can find as a result. 
What you do is not a defining characteristic, rather, who you are and why you do what you do are paramount.
To survive and thrive during this time of uncertainty, you must lose the ego, push passed pride, and have the humility to question your own ideas. 
What We're Drinking:
Trusty Brewing - Vancouver, WA
SR-500 Red Ale, 6.5% ABV, 62 IBU
"In tribute to all those who sit, have sat, or will sit in the quagmire that is SR-500, Trusty offers SR-500 Red Ale, Trusty's paean to NW red ale.  A subtle blend of American and German malts pair with old school hops (Galena, Centennial, and Amarillo) creating a Trusty favorite served all over Vancouver."
Ex Novo Brewing - Portland, OR
Not Too Brite, Hazy IPA, 7% ABV
"Hazy IPA, brewed using German Pilsner malt. Pillowy mouth feel with notes of citrus, and tropical fruits. Double dry-hopped with Galaxy, Citra, and Mosaic."
Collaboration - Mt. Tabor Brewing - Vancouver, WA & Binary Brewing - Portland, OR
Storm Rye'der, Hazy Pale Ale, 5.5% ABV
Aussie Vocab Lesson:
Esky - Cooler
Tin / Tinny - Aluminum Beverage Can, i.e. can of beer
Bloke - Man
Doof - Large Outdoor Music Festival
Smashable - A beverage, that is easy drinking, often referring to beer; crushable
Hundo - One Hundred
Uni - University
Episode Links:
Hospopreneurs Podcast with Sky Blackburn